Roast Beef and Vegetables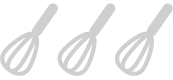 Moderate difficulty | Good source of iron
Serves 4–6
Ingredients
700g topside beef roast
2 cups salt-reduced beef stock
2 tablespoons plain flour
3 teaspoons minced garlic
3 medium potatoes, halved
1 cup frozen peas
2 cups pumpkin, roughly chopped
1 cup broccoli
2 tablespoons olive oil
Pepper, to taste
Method
Preheat oven to 180°C.

Place beef in a large roasting pan. Season with garlic and pepper. Roast for 15 minutes, add potatoes and pumpkin (in a separate dish if you run out of room) and return to the oven for a further 30 minutes or until cooked to your liking. If you have a larger piece of meat, it will need to be cooked for longer.

Meanwhile, steam, boil or microwave broccoli and peas.

Once the roast is cooked, remove from the pan and wrap in foil to rest. Transfer the roasting pan (with cooking juices but vegetables removed) to the stovetop over a low–medium heat. Add beef stock. Mix the flour in a small amount of water to form a runny paste and slowly add to the roasting pan. Simmer until the gravy thickens.

Spoon gravy over slices of beef and serve with roast potatoes and pumpkin, broccoli and peas.
Smart tips
Leftover roast beef can be used for sandwiches the next day.
Add different spices to your beef or try other roasting meats.